Real Synch Integration & Automation
Real Synch automatically performs thousands of data tasks between systems, helping busy residential real estate teams streamline their workflow. Sign up and start integrating today following our simple instructions, or let our team of experts handle the setup for you.
How It Works
Real estate agents like you use a myriad of software systems. Real Synch connects those systems and automates tasks from lead to close, saving you time. And you can get started in four simple steps.
Step 1: Select Source
Choose the system you want to use as your source (i.e., Sisu, Follow Up Boss, or Salesforce).
Step 2: Select Target
Choose the system you'd like to connect your source to (i.e., Boomtown, Brivity, or BackAgent).
Step 3: Input Credentials
Follow the pop-up instructions to enter the credentials for both your source and target systems.
Step 4: Activate!
The source and target systems will sync and begin automation based on preset filters, triggers, and rules.
Sign Up
Why Real Estate Agents
Love

Real Synch
The team at Real Synch is always innovating the real estate game by synchronizing multiple technologies together. Their system saves us a ton of time in our day-to-day business.
A Real Impact
Hear directly from real estate agencies and teams that are using Real Synch and benefiting from our real estate workflow automation software.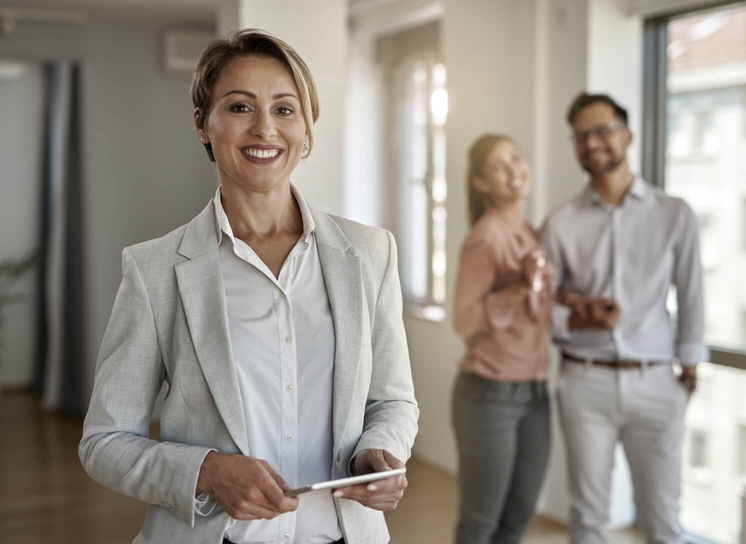 Real Automation Starts Here
Agents—are you ready to integrate and automate? Partners—do you have a system you'd like to connect with Real Synch? Let's begin!